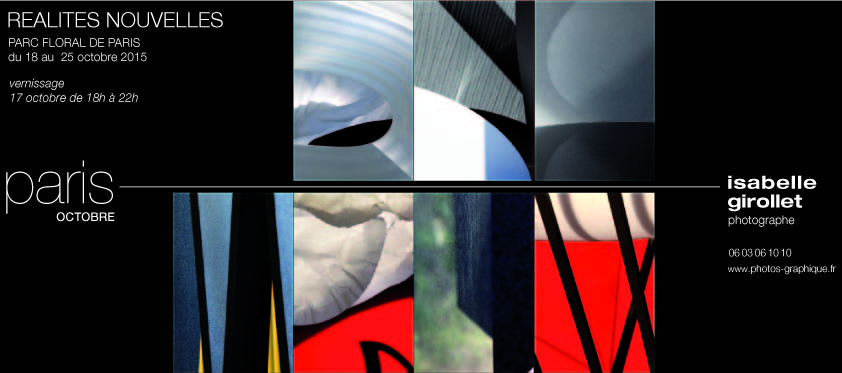 This year again, Isabelle GIROLLET has her place in New Realities Salon. A Fair that since 1946 highlights abstract art in all its expressions. Isabelle will be exhibiting « CARBONE and ATMOSPHERE », two photographs that were performed in 2014.
Dates: Sunday 18th until Sunday 25th, October 2015
Opening reception on the 17th from 6pm until 10pm.
Address: Castle of Vincennes
Metro Castle of Vincennes