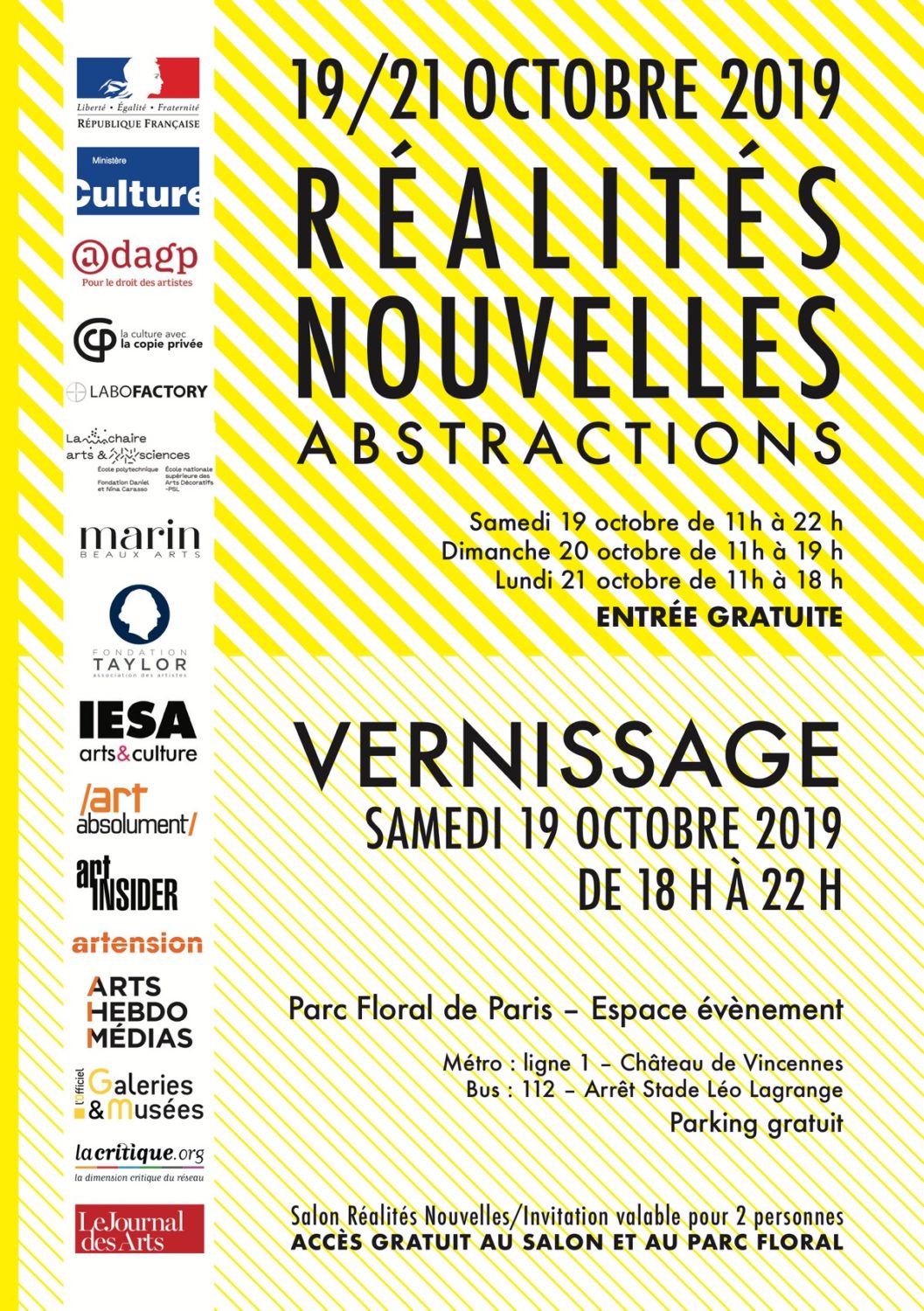 73rd edition of the SALON NEW REALITIES presents 400 abstract artists at the Parc Floral in Paris I Isabelle Girollet 2019
From October 19 to 21 at Parc Floral in Paris, the 73rd edition of the Salon Réalités Nouvelles will take place with the presence of works by 400 French and international abstract artists. Discover abstraction in all its artistic forms: painting, sculpture, drawing, photography, arts and sciences all with a unique link abstraction. Isabelle Girollet will exhibit her new Triptych.
Opening on October 19 from 18h to 22h!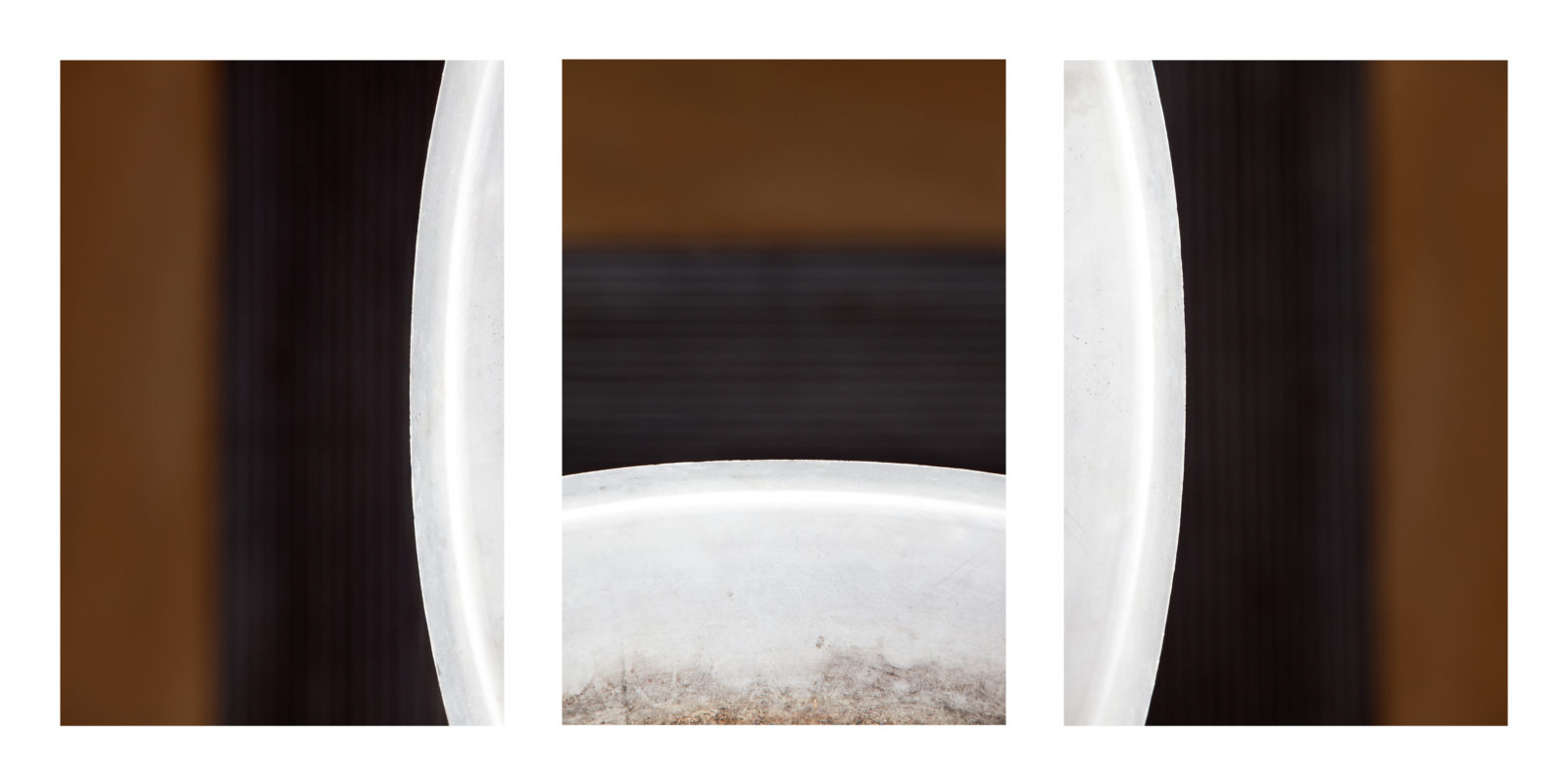 The Salon New Realities the international rendezvous of abstract art since 1946!
This 73rd edition is once again an opportunity to invite young artists recently graduated from art schools, mainly with the Ecole Nationale Superieure des Beaux-Arts in Paris. This year the art and science section presents a work by Labofactory, SKY, an immersive and generative installation resulting from a set of manipulations and tests on the control of the movement of the mist with a sound interface.
# NEW REALITIES | WHO ARE WE?
Since its first edition in 1946 at the Museum of Modern Art of the City of Paris, the Salon New Realities has always been organized by artists. If today's visual artists no longer care to enter an abstract or figurative line with the same determination as at the origins of the show, it is always a meeting place for artists, their works, collectors and the public, bringing nearly 12,000 visitors each year.
With the support of the Ministry of Culture, it is now the seventh generation of artists, under the presidency of Olivier Di Pizio, painter and plastic artist. As a DNA of its origin, the living room is divided into two large entities that structure it: in the left part, geometric and minimalist abstraction, in the right one, informal and haptic abstraction, called "painting section". At the heart of the salon, in each alveolus and in the alleys, sculpture takes its place. Dedicated spaces are reserved for works on paper – drawing, engraving, photography – as well as for video, called "abstract animation", giving at best a vision of the contemporary abstract scene.
Address: Floral Parc of Paris (Metro Château de Vincennes)
Visit the website of New Realities (French only).
Discover Isabelle Girollet's collection on the official website.
#RN #Isabellegirollet #Abstraction #RN2019