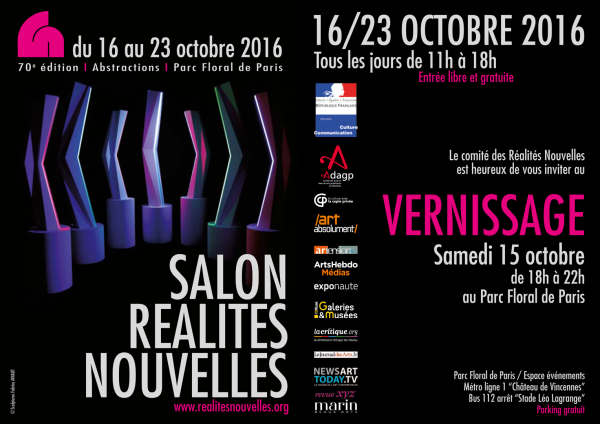 « I paint with my camera » is specially the Photographic Abstraction's feature, which gives Isabelle Girollet her place among the artists of the Salon New Realities. Since 1946, the New Realities Salon highlights abstract art in all its expressions. This is one of the major Parisian Salons, and particularly in Abstraction.
Isabelle Girollet will exhibit JUMPING.
« In the abstract art, minimized lens element must be recognized as the real item the most powerful. » Kandinsky.
About the Salon New Realities:
The Salon New Realities is the exhibition of abstraction; the artists themselves run it together in a New Realities Association.
The Fair takes place every year since 1946 in Paris.
It's objective is the promotion of art « commonly called concrete art, non-figurative art or abstract art. »
The Salon was founded in 1946 by the artist Sonia Delaunay, Auguste Herbin, Jean Arp … Relayed by passionate criticism the salon knows a quick success that has both geometric art, concrete through artists like Jean Dewasne, Victor Vasarely that non-figurative artists such as Pierre Soulages, Georges Mathieu, Vieira da Silva, or Robert Motherwell … see website
Dates: October 16th to 23rd 2016
Address: Floral Parc, Paris France
Visit New Realities' website in French only.
Access: Metro station Line 1 – Château de Vincennes – Bus Line 112 – stop "Leo Lagrange".